LUBRICATION & RELUBRICATION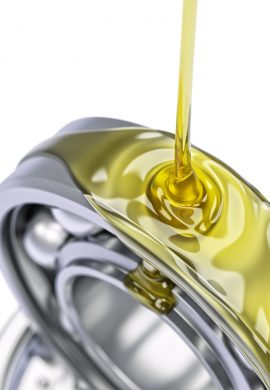 Bearing Lubrication is an essential element and plays a vital role in the performance and life of a bearing. A bearing lubricant that is designed for specific operating conditions will provide a protective film reducing friction, preventing wear and protect the bearing surfaces from corrosion. A properly selected lubricant will assist in the dissipation of excess heat from bearing operation reducing the breakdown of the lubrication and premature bearing failure.
Commercial bearing production often lubricate bearings with a generic lubricant that may not suit a specific application. A good example of this is in the food industry where a FDA approved lubricant must be used or in an environment where the bearing is exposed to environmental contaminations and a solid lubricant is required. JBC offers the re-lubrication of bearings to meet your specific requirements.