CUSTOM PACKAGING & BARCODE LABELING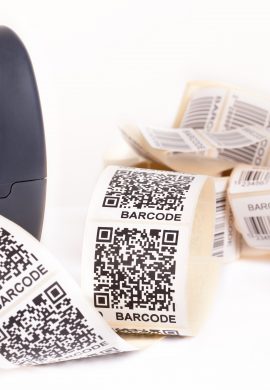 At Justice Bearing, we offer custom packaging solutions for stocked and customer-supplied parts.  We provide a wide variety of secure and cost-effective options to insure protection and preservation of bearing order.
Some solution options include:
Vial Pack: Miniature bearings are generally packed in clear plastic tubes. Each vial is sealed and capped. Each vial is then labeled per your requirements.
Pill Pack: Bearings are individually packaged in clear plastic bags. They are available in quantity strips. Each section is labeled per your requirements.
Kraft Foil Pack, including Mil-B-197 Methods: Each bearing is sealed in a plastic bag which is then hermetically sealed in a Kraft foil bag, per Mil-B-197 Method 1A-18. Each bag is labeled or barcoded per your requirements.
Individual Box: Each bearing is placed in an individual plastic bag or plastic-faced brown paper and then placed in individual boxes. Each box is labeled per your requirements.
Roll Pack: Larger bearings may be packaged 10 bearings or more in plastic-faced brown paper rolls.  The master carton is labeled per your request.
Custom Pack: Various types of custom packaging is available upon request.
Justice Bearing offers barcoding and RFID solutions for a variety of complex packaging requirements.